Why We Exist
Our goal is to establish the Midwest as a national leader in the adoption of hydrogen fuel cell-powered vehicles through education, advocacy and research to take our region and world closer to a sustainable, zero-emission future.
What We Do
Educate and inform about hydrogen fuel cell technology and its benefits
Support and encourage the deployment of vehicles and refueling stations throughout the Midwest. A roadmap released in conjunction with the Stark Area Regional Transit Authority lays out a plan of action to deploy 135,000 fuel cell electric vehicles, build 250 hydrogen stations and create 65,000 new jobs over next 15 years.
Educate legislators about the significant advantages in economic development and job creation by encouraging the growth of the hydrogen fuel cell supply chain in the region
Aid in R&D to remove barriers to adoption and make hydrogen-powered vehicles a viable option in the Midwest region
Leadership & Staff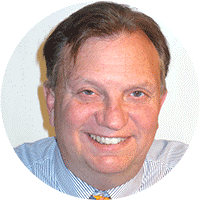 Andrew Thomas
Director, Renewable Hydrogen Fuel Cell Collaborative
Andrew Thomas is the director of the Renewable Hydrogen Fuel Cell Collaborative and Executive-in-Residence in the Levin College of Urban Affairs at Cleveland State University where he leads research for the Energy Policy Center. His research focuses on electricity regulation and markets, microgrids, fuel cells and oil and gas development. He is also an oil and gas commissioner for the State of Ohio. He received his J.D. from Loyola University where he was a law review editor.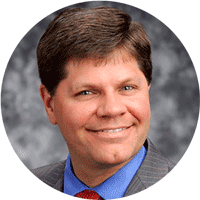 Kirt Conrad
Program Mentor, Renewable Hydrogen Fuel Cell Collaborative and Midwest Hydrogen Center of Excellence

Executive Director/CEO, Stark Area Regional Transit Authority
Kirt Conrad has been the executive director/CEO of SARTA in Canton, Ohio since 2009. SARTA is a leader in alternative fuels, with CNG, diesel electric hybrids, biodiesel, and dual fuel GNC/DIESEL vehicles in operation throughout their service area. SARTA has deployed 5 hydrogen fuel cell buses and is currently working with FTA, Ballard, BAE, and El Dorado to deploy the remaining 8 fuel cell buses, which will be the largest fleet in the country outside of California. In addition to the fuel cell fleet, SARTA will be the first transit agency in the country to deploy 5
Mr. Conrad is president of the Transit Health Pool of Ohio, Treasurer of the Ohio Transit Risk Pool, and serves on the board for Clean Fuels Ohio, the Ohio Fuel Cell Coalition, the Ohio Fuel Cell Coalition and CALSTART's fuel cell infrastructure advisory board for public transit.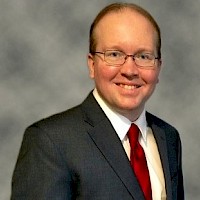 Mark D. Henning
Research Associate
Mark Henning is a research associate with the Renewable Hydrogen Fuel Cell Collaborative as well as the Energy Policy Center housed within the Levin College of Urban Affairs at Cleveland State University. His research focuses on the economics of fuel cells, microgrids, energy storage, and oil and gas development.
He holds an MPA and MS in Statistics from Cleveland State University.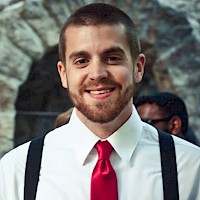 Tim Montgomery
Marketing Administrator, Renewable Hydrogen Fuel Cell Collaborative and Midwest Hydrogen Center of Excellence Marketing Administrator, Stark Area Regional Transit Authority
Tim Montgomery has been the Marketing Administrator at the Renewable Hydrogen Fuel Collaborative, Midwest Hydrogen Center of excellece and SARTA since 2018. His duties include the monitoring of social media channels, website content and scheduling of SARTA's unique Borrow-A-Bus Program. 
He recieved his MBA, as well as Bachelor's Degrees in Business Management and Green and Alternative Energies, from Kent State University along with an Associates Degree in Electro-Mechanical Engineering from Stark State College of Technology. 
Education
In December of 2018, the RHFCC in partnership with the Stark Area Regional Transit Authority (SARTA), launched a new educational program called "Fueling our Future". The program, funded through a grant from the Ohio EPA called the Ohio Environmental Educational Fund (OEEF), targeted local 7th-graders in an effort to introduce them to alternative fuels, the environmental impact of clean technologies, and the career opportunities that will be created as the demand for renewable energy grows in the years ahead. The state of Ohio has significant air quality problems with several of its communities in non- attainment zones. Alternative sources of electrical energy production, such as solar photovoltaics, and wind energy, and the use of hydrogen fuel cells for energy conversion, can completely eliminate pollutant and carbon based emissions. But little is known by Ohioans about the details of these new forms of clean energy, or the emerging career opportunities. The curriccullum, developed by Columbus State Community College, aligns with Content Standards that are set for 7th-graders and can be modified for use in higher grade levels. All materials needed for the curriculum, including a three-hour professional development course for integrated science teachers, are available free of charge from SARTA and the RHFCC.
While a visit from one of SARTA's hydrogen fuel cell buses is the centerpiece of the program, the curriculum offers students a wealth of other hands-on learning experiences including the opportunity to build both a wind turbine and batteries, assemble a fuel cell-powered model car, and experiment with photovoltaics. Program activities will include introducing students to clean energy technologies, and introducing students to career opportunities in these fields both in the learning activities on the bus, and at associated career fairs at the schools.
In total, 4 Cleveland/Canton area schools were visited in 2018 and another 3 Columbus area schools were added in the Spring of 2019, with plans to extend the program into the Spring of 2020. SARTA issued two press releases about the school visits, you can read them here and here.